Share this with a friend!
Downsizing your family home? Not looking forward to the idea of deciding what to keep, toss, donate/sell? We know how stressful moving can be, especially when downsizing a lifetime!
Rightsizing Your Senior Move is important when facing this overwhelming task!
RIGHTSIZING YOUR SENIOR MOVE

If you yourself are not planning to downsize and move, but you've found this blog post, you are probably looking for support for someone you love or someone you are working with.
Whether it be for mom and/or dad or a client, you know it's nothing short of overwhelming.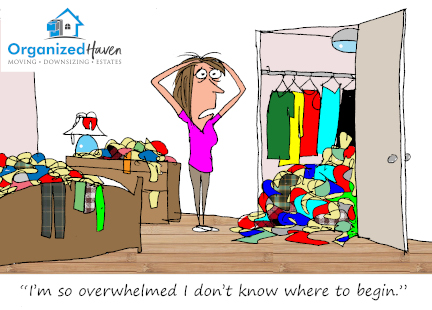 It's common to feel stuck and not know where to begin when you are overwhelmed by the need to sort and downsize a lifetime of collections!
The best way to get unstuck and make progress on your goals in Rightsizing Your Senior Move is to sort everything into categories and edit each based on the things you love, use and can't live without!
But that is not all that is important to consider and learn about when facing a transition such as this…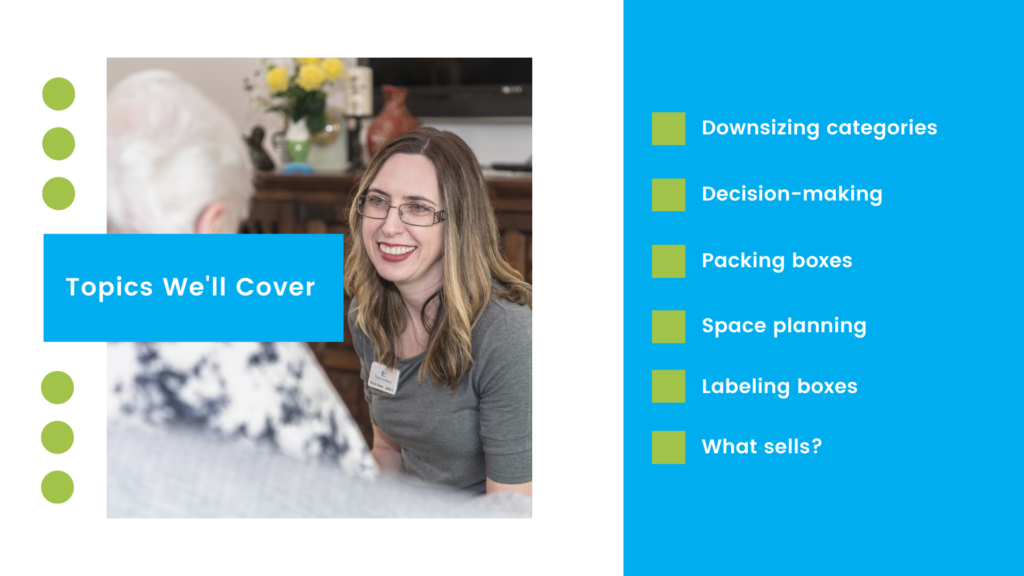 We discussed all of this and more in January 2022 with our first webinar and you can watch it on-demand here:
ORGANIZING AND DOWNSIZING RESOURCES, TIPS AND SOLUTIONS

Follow us for more on-demand webinars with organizing and downsizing resources, tips and solutions on our new YouTube channel here: https://bit.ly/39ccCS7
Subscribe and click the bell to receive "All" notifications when new, helpful content is added.
Organized Haven is an A+ Accredited moving, downsizing/estate clearing and organizing company serving Polk County and Central Florida seniors and their families who wish to "rightsize" their home and the contents within.
Whether aging-in-place in the comfort of your own home or downsizing and moving to smaller living arrangements, follow us for solutions to help you meet your organizing goals.
PIN IT to remember it!
Happy Rightsizing!
💙
Nicole
By: Nicole Ramer, CPO®, SMM~C®
(Certified Professional Organizer & Certified Senior Move Manager®)
© 2022 Organized Haven. All rights reserved.
Share this with a friend!