Share this with a friend!
We spend all our lives collecting things, from everyday household goods to the clothing we wear and all the other things we buy to fulfill our wants and needs.
We fill our homes with things we use on a daily, weekly, monthly, or yearly basis. Before we know it, our spaces are filled with things lost behind other things and eventually, we have too much stuff.
If we keep bringing things into our homes without consistently removing things we don't use anymore, over time, we'll be inundated with clutter, storage zones, junk drawers, piles of paper, broken items, and many things serving no purpose in our lives but to overwhelm us and cause stress, anxiety, depression and a loss of peace, happiness, and money!
7 WAYS TO MAKE LETTING GO A DAILY HABIT
Here are 7 Ways to Make Letting Go a Daily Habit for peace of mind and space:
FILL THOSE AMAZON BOXES WITH DONATIONS
Don't just let that perfect box go to waste!
Fill it with things that you don't use anymore and put it right in the car for donating at your preferred donation center.
KEEP A DONATION BIN ON YOUR CLOSET FLOOR
You know those clothes that don't fit you and that you don't actually like on you?
Keep a bin on your closet floor and throw them in there for donation.
Donate when full.
CHECK THE MAIL DAILY AND RECYCLE THE JUNK RIGHT AWAY
Don't let the mail pile up.
Junk mail doesn't deserve space on your kitchen counter or desktop.
Act on that paper right away and toss the junk in the recycling bin.
TAKE 10 MINUTES DAILY TO DECLUTTER AND ORGANIZE A SPACE
Don't go to bed without taking 10 minutes to declutter and organize a space in your home.
Whether it is a junk drawer or a closet shelf, 10 minutes a day goes a long way!
Here is more on that topic over on the blog here: 10 Things to Downsize in 10 Minutes
INVENTORY YOUR FRIDGE AND PANTRY BEFORE GROCERY SHOPPING
Know what is in your refrigerator and pantry before you go grocery shopping.
Make a meal plan each week as well and toss out any expired foods to make room.
SCHEDULE YOUR BILL PAYMENTS AND ESTABLISH AUTOPAY WITH E-STATEMENTS
Avoid late fees by scheduling bill payments as soon as the bill comes in the mail.
Establish automatic payments with e-Statements to keep the paper piles at bay.
OUT WITH THE OLD AND IN WITH THE NEW (MAKEUP, DECOR, CLOTHING, FURNITURE)
As seasons change (and you change,) toss the old makeup and donate the gently-used clothing, furniture, and décor that no longer fits you or your style.
Consistently following the routine of tossing the old is the most important of these 7 Ways to Make Letting Go a Daily Habit!
Resist the urge to keep something because it was a gift from someone you love or because it speaks to who you once were as a person.
If it doesn't serve the person you are today, be okay with letting it go!
Maybe it can help someone else be the person they are today too!
If you or someone you know could use some help decluttering, find a local Professional Organizer here: www.napo.net
Need downsizing and move management support? Find a local Senior & Specialty Move Manager® here: www.nasmm.org
PIN IT to remember it!
Love your home and all the things in it!
💙,
Nicole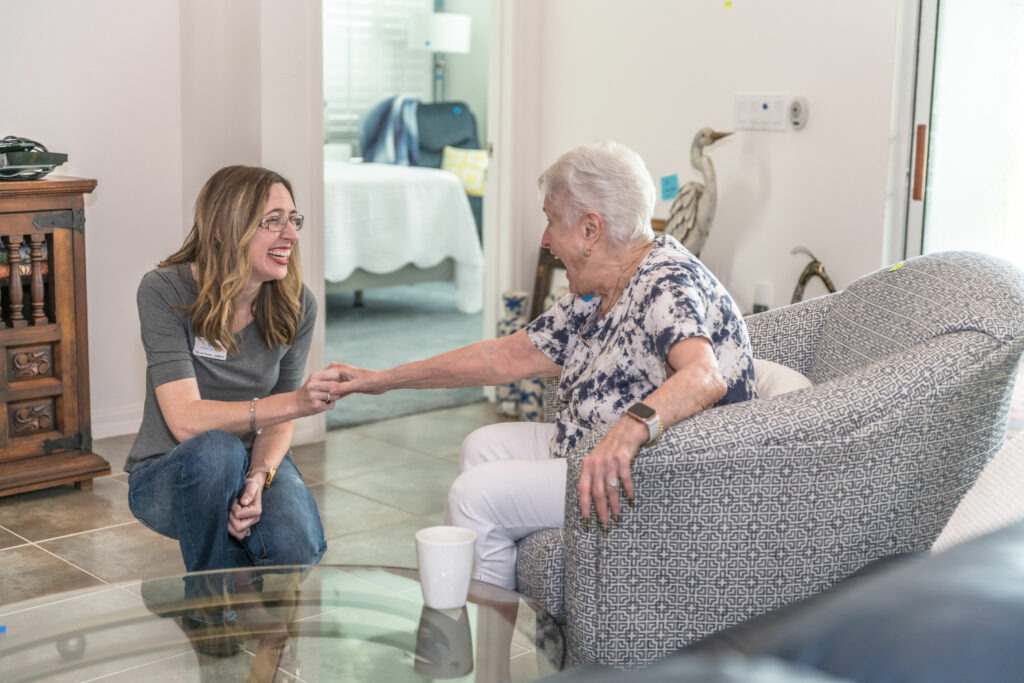 By: Nicole Ramer, CPO®, SMM~C®
(Certified Professional Organizer® & Certified Senior Move Manager®)
© 2023 Organized Haven. All rights reserved.
Share this with a friend!